Tai Ji Quan Classes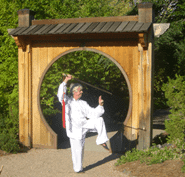 Friday: 4:30 – 5:30pm (Room G/H)
Instructors: Joseph Brady
Tai Ji Quan or sometimes translated "Supreme Ultimate Boxing" comes from Chinese philosophy and culture. Based on the principles of the I Jing and the philosophy of Lao Zi, Tai Ji is a system of rounded, fluid, balanced movements to be practiced daily for health, peace of mind, and even self- defense. The I Jing says: "Nature is always in motion. Man should strengthen himself without interruption." Exercise leads to robust health, high spirits, and rational thinking. Tai Ji stresses slow respiration and balanced, relaxed postures and it certainly promotes deep breathing, digestion, the functioning of the internal organs and blood circulation.
Free to Students once their curriculum requirement has been met
Open to the general public – $5.00 Per Class
Joseph Brady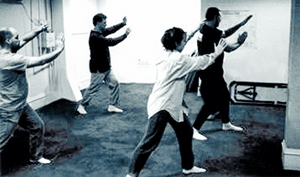 A licensed acupuncturist and nationally board certified practitioner of Traditional Chinese Medicine (TCM.), Joe began practicing Yang style Tai Chi Chuan in 1967 and has been teaching Tai Chi/Qigong and Traditional Chinese Medicine for 30 years. While in faculty positions at the University of Colorado Health Sciences Center, The University of Denver, and Metropolitan State University, Joe developed a unique curriculum for allowing students to truly experience the accumulated wisdom of centuries through the timeless exercise of Tai Chi. Dedicated to lifelong learning of health through fitness, Joe has established and coordinated clinical T'ai Chi and Medical Qigong programs at St. Joseph, Littleton and Porter Hospitals. presenting at scientific and medical conferences around the country, Joe has twice been a featured presenter at the Oxford Roundtable at Oxford University U.K. He has become a recognized expert on the effects of T'ai Chi on consciousness and the "autotelic experience" that denotes a state of mind that is intrinsically rewarding… where beginners experience relaxation and enjoyment and mystical experiences denote higher levels. Joe currently runs his own clinic and serves as Director of Living Younger Longer Institute.